Property Loan Consultant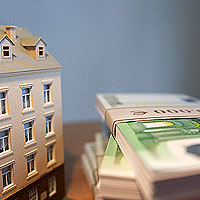 Do you want to acquire excellent property loan consultancy? Are you looking for the best property loan consultants across the city? If yes, then reach out to Arora Properties. We are here to help you with home loans. If you need assistance to acquire a loan so that you can engage in real estate operations without any hassle, then you must get in touch with us. Our company is trusted by clients all over the city. We have offered remarkable consultancy since the inception of our company and with our help, clients have been able to acquire the best loan deals.

We help people to get loans at lower interests. We assist clients for residential property loan, commercial property loan, home loan, and loan against property. Our company has association with the leading banks. As a company offering real estate consultancy, our agency is based in Khanna, Punjab (India), and we operate throughout the city.