Building Construction Services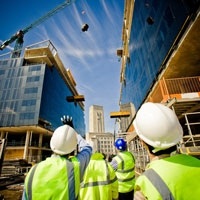 The process of building construction demands excellent professionals at work. And with our company, Arora Properties, we have the best construction professionals. We offer remarkable construction services to clients, making the building construction process, hassle-free for them. By attaining our services, you can hire experienced professionals and all your construction projects will be completed without delay. We offer our services for various kinds of residential properties, industrial properties, and commercial properties.

Our professionals engage in road construction services, bridge construction services, shed construction services, and canal construction services. As a company offering real estate consultancy, our agency is based in Khanna, Punjab (India). To know more about our services or to hire construction experts from us, you may get in touch with us and post your requirements, any time!